HHS11/HHS21 Laboratory Water Bath For Checking Serum
And Biochemical Experiments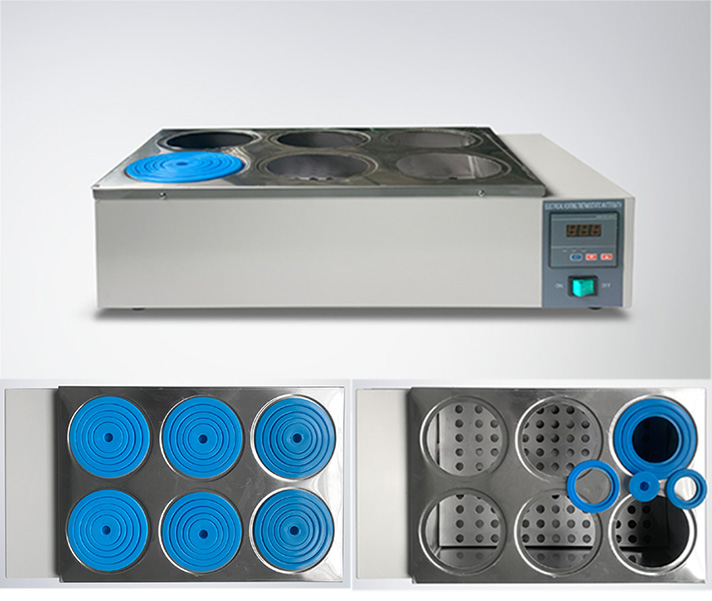 Temperature control system is reliable and sensitive.

It can be adjusted freely in the range and can directly measure the actual temperature inside.

Closed heater can directly immerse in water to reduce heat loss.
APPLICATION:
This type of product is applied in dry distillation, concentration and heating chemicals, biological products, checking serum and biochemical experiments, incubation and heat-disinfect injectors and small surgical equipments.
Name

Single Slot

Singe Row Two Slots

Single Row Four Slots

Single Row Six Slots

Single Row Eight Slots

Double Row Four Slots

Double Row Six Slots

Double Row Eight Slots

Modd

HHS11-1-S

HHS11-2-S

HHS114-S

HHS116-S

HHS11-8-S

HHS21-4-S

HHS21-6-S

HHS21-8-S

Rated Power(W

)

300

5OO

1000

1500

2000

1000

1500

2000

Chamber Dimension(cm)

18×18×9

30×18×9

60×18×9

90×18×9

120×18×9

30×30×9

45×30×9

60×30×9

Volume(L)

3

5

10

15

19

8

12

16

Electric Power

220V110%. 5OHZ12*

Temp. Control
Range
37

℃

~100

℃

Temperature
Fluctuation

±0.5℃

Temperature
Uniformity

±0.5℃

Package Size(cm)

36*28*25

48×29×26

79×29×26

111×33×29

143×35×31

48×42×25

63×42×25

78×42×25

N.W/GW (kg)

4/5.5

5.5/7

10/11.7

12.5/20

15/27

6.2/7.8

7.8/9.5

9.5/11