408L Vaccine Cold Storage Freezer
MDF-86V408E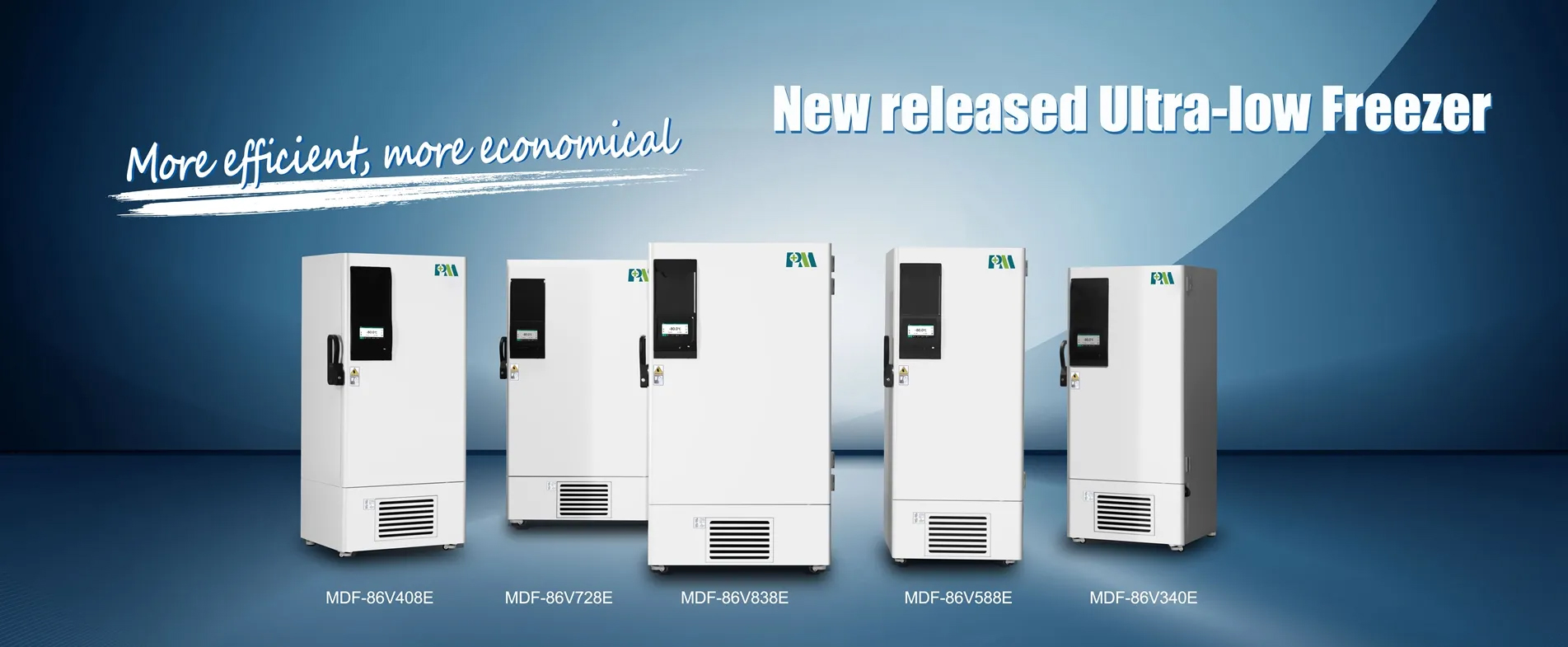 Features:

New Classic Appearance
The classic black and white color collection, in line with the aesthetics of more people.
Easily Operated Door Handle
The door handle could be easily operated with one hand, and automatic pressure release port can allow the door to open and close frequently in daily use. File box is design for keeping daily record files.
7-Inch LCD Touch Screen
A 7-inch LCD touch screen with android operating system is designed for this refrigerator, to enable users to operate conveniently and quickly.Eye level touch screen integrates temperature display, history graphs, alarms and event logging.
Better Performance
Advanced automatic cascade refrigeration system has better cooling efficiency and energy saving. The cooling speed increased by 10%, Also, the improved insulation technology makes the cooling loss reduced by 15%.
Extensions Function
Standard configuration with built-in USB data logger, remote alarm and RS485 interface. Optional chart recorder, water cooling system and CO2/LN2 backup system.
10 Types of Alarm
High and low temperature alarm, power failure alarm ,high and low voltage alarm, sensor failure alarm, low battery alarm. condenser heat dissipation alarm, system failure alarm, etc, to ensure the safety of stored samples, Start-up delay and shutdown interval protection functions ensure reliable operation.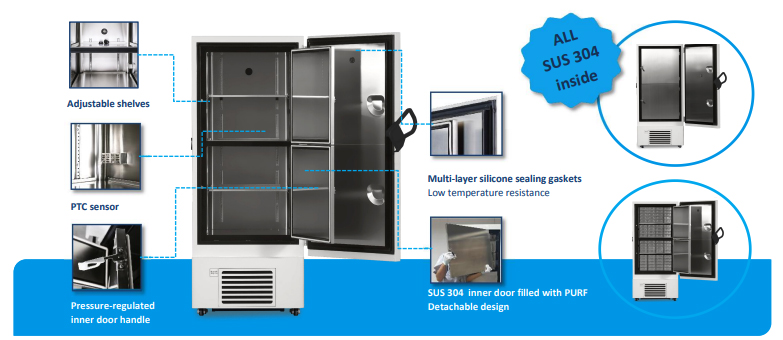 Application:
-86℃ ULT freezer is specially designed and manufactured for longterm storage of various biological products, including viruses, germs, erythrocytes, leucocyte and cutis. Applications can be found in blood banks, hospitals, edipemic prevention service, and research institutes, laboratories in electronic and chemical plants and biological engineering institutes.