Portable Water Quality Analyzer

Features:
1. Pre-stored standard curve
2. Economic and environmental protection
3. Easy to carry
4. IP65 protection level
5. Good optical stability
6. Intuitive and simple operation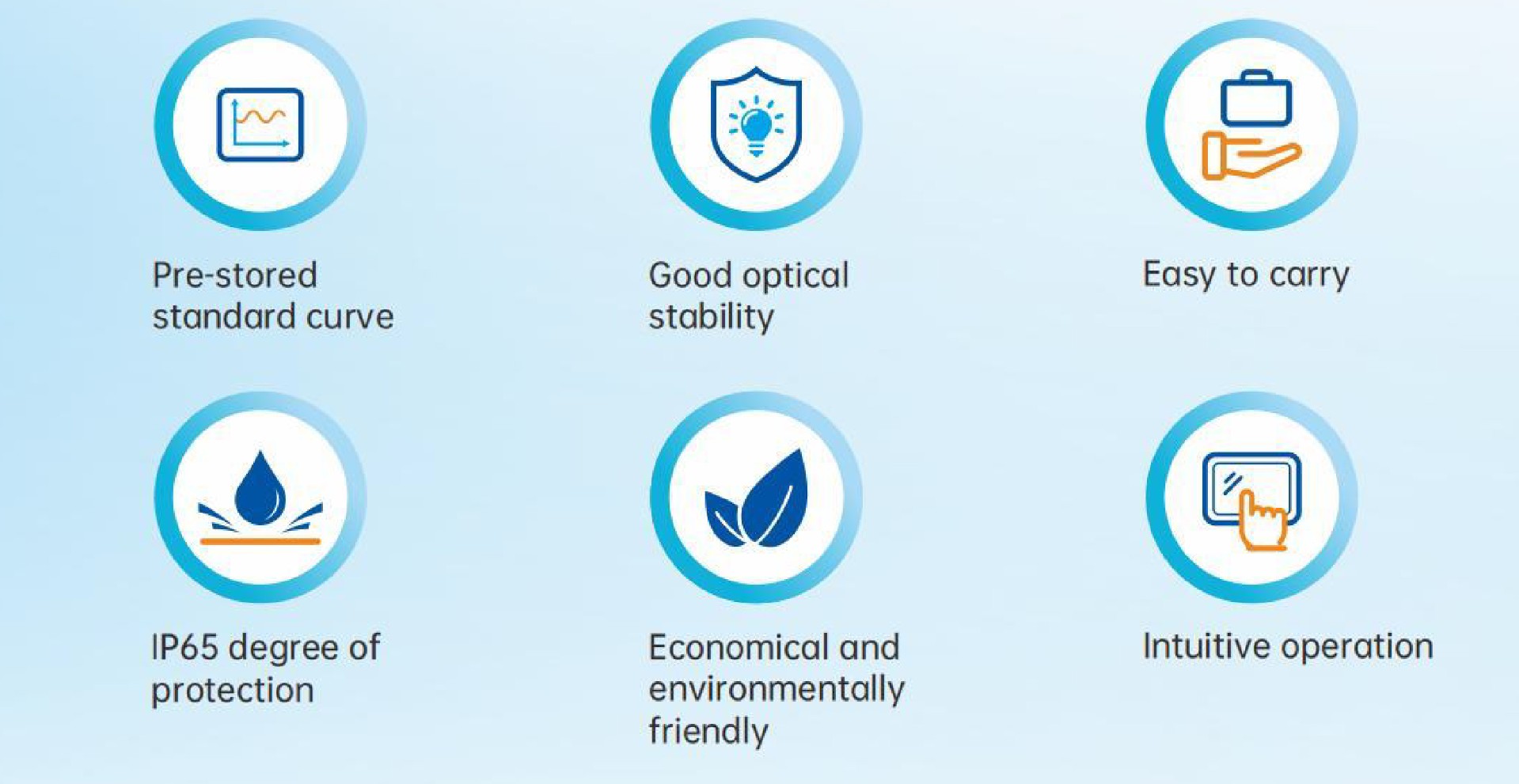 Application:

lt is suitable for site and field use in municipal water, medical water, public health, environmental monitoring and other industries, bring you a new working experience.

Model

LH-C10F

LH-C06F

LH-C05F

LH-D01F

LH-N11F

LH-P30F

Test Item

Residual Chlorine

Total Chlorine

Chlorine Dioxide

Ozone

Ammonia Nitrogen

Phosphate

Measure range

0.05 -

0.05-

0.1 ~

0.05-

0.01 ~

0.00 ~

10.00mg/L

10.00mg/L

5.00mg/L

2.50mg/L

10.00mg/L

2.00mg/L

Wavelength

520nm

520nm

520nm

520nm

420nm

620nm

Principle

Reference to HJ 586-2010 National Environmental protection standard "Water Quality Determination of Free Chlorine and Total Chlorine N, N-diethyl-1, 4-phenylenediamine Spectrophotometric Method"

DPD photometric method, chlorine dioxide reacts with DPD reagent to make the sample solution appear red.

DPD photometric method, ozone reacts with

Nessler's reagent photometry

Ammonium molybdate spectrophotometry




DPD reagent to make the sample solution appear red.

Accuracy

<1.0 mg/L,W±0.05mg/L; >1.0 mg/L,W±5%

Light source

LED light emitting diode

Battery life

More than 24 hours (without shutdown)

Size

128x70x48mm

Weight

188g (including battery)