Difference between exhaust type and positive displacement pipette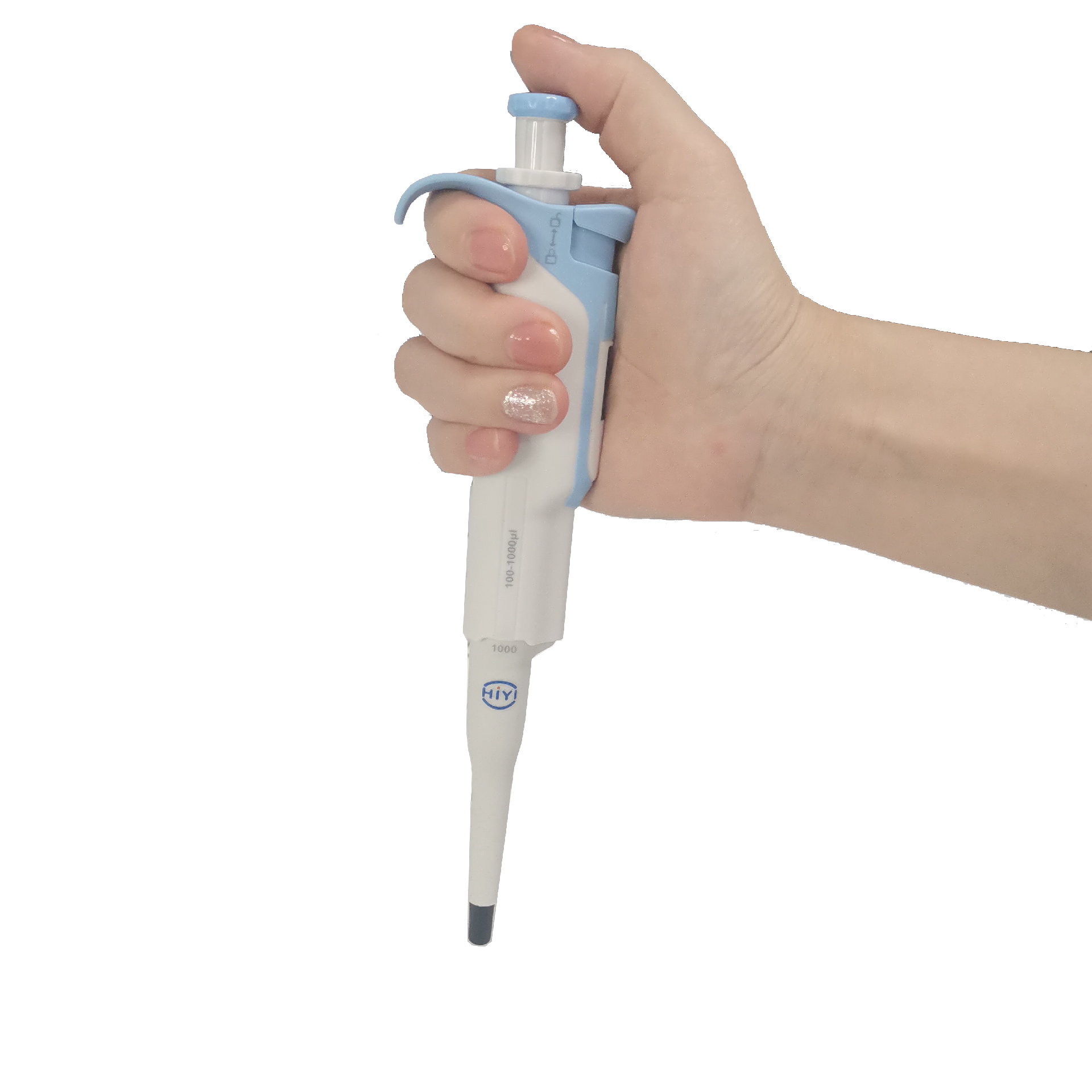 At present, the structures of exhaust micro pipette and positive displacement pipette commonly used in the laboratory are: components for absorbing and discharging liquid, volume adjustment dial, disposable gun head, gun head ejection button and gun head ejection rod.
The accuracy of exhaust micropipette is greatly affected by environmental conditions. Correct pipetting operation can reduce the impact of the environment as much as possible.
Correct suction operation of common exhaust micropipette:
A. Hold the flat part of the micro pipette in the palm in a vertical direction, and press the operation button to the first pause position
B. Immerse the suction head just below the liquid level, release the button smoothly, and then wait for a moment until the liquid enters the gun head to ensure that there are no bubbles in the gun head
C. Gently press down the operation button to the first stop point, and continue to press down the operation button to the second stop point after about 1 second. This operation is used to discharge the solution in the nozzle
D. Release the button to return to the starting position, as shown in the figure
The positive displacement pipette absorbs the volume of the actual scale and a certain excess liquid, and its operation method is slightly different from that of the exhaust type:
A. Hold the flat part of the micropipette in the palm vertically and place the button in the second pause position
B. Immerse the suction head just below the liquid level. Release the button smoothly, and the liquid enters the gun head to ensure that there are no bubbles in the gun head
C. Then place the button at the first stop position to discharge the liquid, and keep the operation button at the first stop position, so that a small amount of liquid excluding the range of liquid transfer volume remains in the nozzle
D. Press the button to the second pause position to discard the excess liquid, as shown in the figure